Where Thought Leaders Bloom & Great Futures Begin.
The Trimm Institute for Global Leadership is on a mission to enhance the individual and collective capacity of people around the world to meet humanity's most pressing needs. We are committed to equipping a new generation of ethical leaders to bring viable solutions to complex global issues, today and beyond.
3 Areas of Impact
Building
Capacity
Every human being has the ability to contribute to the health and prosperity of their community by engaging in a capacity-building process. The Trimm Institute offers a comprehensive capacity building model that allows for the expansion of the choices people have, so that they are able to live the life they value.
Equipping
Leaders
In today's globalized and rapidly changing societies, a single person's decision to embrace their own potential for self-governance and leadership can create a transformational wave. Trimm Institute provides emerging leaders with the guidance, resources, and support they need to affect positive change.
Pioneering
Research
Through culturally-responsive, evidence-based practices, the Trimm Institute is actively engaged in pioneering innovative approaches to developing critical thinking, self-mastery, creative problem solving, and the building of capacity within individuals to support leadership resiliency in a VUCA environment.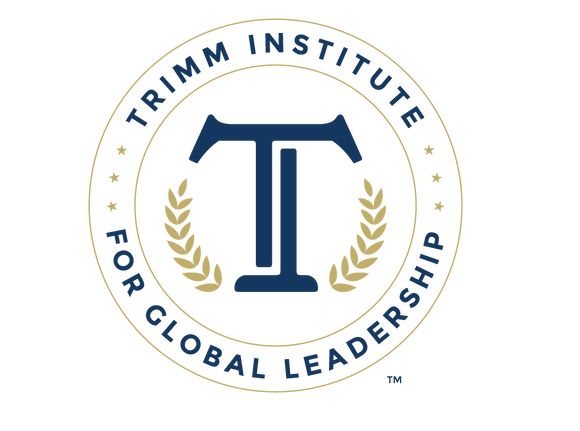 A Brief History
Why an Institute?
The Trimm Institute for Global Leadership has been facilitating new, reimagined conversations regarding modern leadership challenges for twenty years. The Institute was birthed out of a vision to contribute to the re-engineering of economic, socio-political, and cultural ecosystems that place people at the center of the development process. 
In a Volatile, Uncertain, Complex, Ambiguous—or "VUCA" world—we must exercise the necessary Visionary, Unbiased, Collaborative, Action that will bring enlightened and ethical answers to the world's most pressing problems. The Institute boasts a long history of exploring innovative ways of addressing the widening leadership gaps that hinder the progress of humanity.
The Visionary
Founder and President, N. Cindy Trimm, Ph.D.
As founder of the Trimm Institute for Global Leadership, Dr. Cindy Trimm has been internationally recognized as a leading authority on leadership development and leader education. Trained in Strategic Leadership at the prestigious Oxford University Saïd Business School and Corporate Governance at Harvard University, Dr. Trimm is a former senator, sought-after thought leader, and widely-respected business and life strategist. 
Dr. Trimm's vision for a practical model that empowers individuals to engage in transformational change is being realized through the Trimm Institute for Global Leadership, where leadership blooms and great futures begin.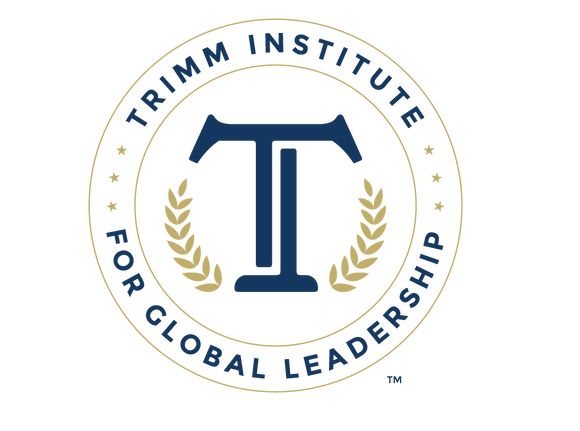 TIGL Leadership
Board of Regents
Chair, Hans Vischjager, Ph.D.
Hans Vischjager is the Founder of Beha Institute, a psychotherapeutic institute based in Sri Lanka. Dr. Vischjager holds a Ph.D. in Psychotherapy and Psychoanalysis with diplomas in various psychotherapeutic techniques that enhance leadership capacity building.
Co-Chair, Alaysia Hackett, MPA
Lacy Hackett is Chief Diversity Officer at Mars Hill University and has extensive experience in Strategic Planning Management. She holds a Master of Public Affairs from Western Carolina University and is currently pursuing an Executive Juris Doctorate from Concord Law School at Purdue University.
Secretary, Masica Jordan, Ed.D.
Masica Jordan received her Doctor of Education from Argosy University and is a tenured professor at Bowie State University in Maryland. She is the recipient of the Mary Duckworth Diamond Award, bestowed for her work with women and children who have experienced domestic violence and sexual abuse.
Finance Officer, LaQuita Trimm, MAcc
LaQuita Trimm earned her Bachelor's in Accounting and Master of Arts in Accounting (MAcc) from Clark Atlanta University. She has earned the designations of Associate in Risk Management (ARM™) and Associate in Reinsurance (ARe™), and has proven experience in finance, accounting, auditing, insurance, reinsurance, analysis, and risk.
Director, Virginia de La Hamayde
Virginia is a Workforce Transformation Manager and Learning and Development Consultant. Her expertise involves overseeing end-to-end matriculation processes and protocols to ensure that students receive timely, appropriate delivery of services that improve outcomes and help them gain the competitive edge in their fields and industries.
---